About Us
The Rocky Hill Garden Club, founded in 1940, is a group of people who enjoy gardening and meeting together to promote the love of gardening, participate in conservation and civic improvement projects, and educate the community.

We meet on the second Tuesday of the month in the morning. After a fun morning of hiking, touring a garden, crafting, or civic improvements, we conduct our business meetings in members' homes.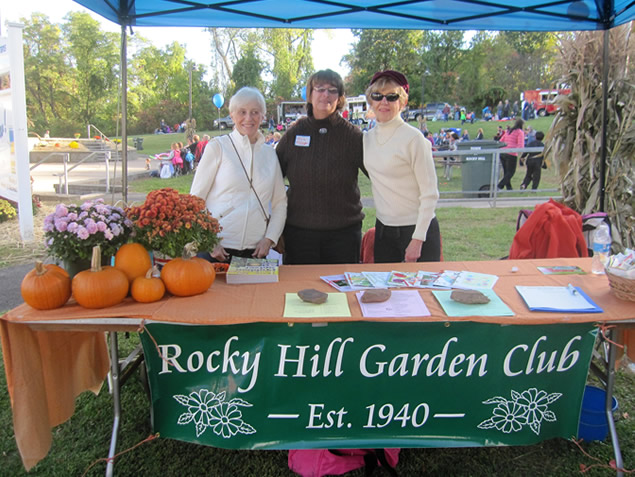 A membership drive was held at the 2016 Rocky Hill Fall Festival at Elm Ridge Park in October.
Information about how to join is in our flyer.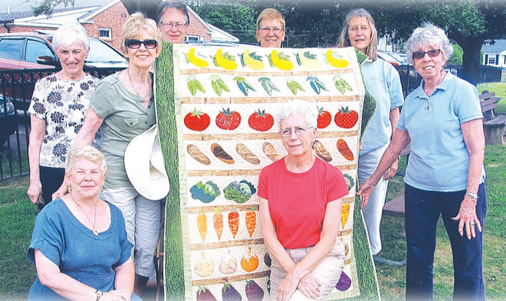 The Rocky Hill Garden Club was featured in Rocky Hill Life magazine in 2015.
Pictured is the quilt project fundraiser.